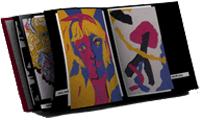 Just think about what you have arranged in the school year: numerous types of fundraising activities, parents' weekend with athletic events, parent-teacher conferences, and other displays of the students' creativity and progress, parent workshops, art shows, talent show, grandparents open house, annual auction, field trip, spring program, Christmas program, harvest festival, Easter egg hunting, international day, president's breakfast, fishing tournament and much more...
A photo book now comes in place to act as a bridge to bring everyone together again afterwards, so that the one-time event is not a one-time event any more. It becomes a forever event in everyone's life. What a great keepsake for everyone involved in the event! .
Think about the social effects of a professionally designed and bound photo book. Create your own photo book now!